Hi I'm Karen and I have been running my fitness classes in Ayrshire for 20 years (how the heck did that happen?) And I still love it as much now as I did back in the day!
After a very challenging 18 months we are very excited to be back to our community classes (timetable below).
We're doing 4 per week and each one will be a different workout eg: Aerobics, HiiT, Dancercise, Circuits, Mashup, Latin Aerobics, Body Conditioning and much more, so loads of variety to get everyone fit + healthy!
We are still offering our online classes in our private Facebook group, a typical week includes 9 workouts eg: Pure Stretch, Fitness Pilates, Flex + Balance plus all of the above.
AND....not forgetting our fabulous Lift Lean online programmes, these are aimed at women who are looking to gain strength without spending hours at the gym.  Lift Lean is a 15 minute resistance class, usually at 7am in the morning (yip 7am, but OMG does this set you up for the day)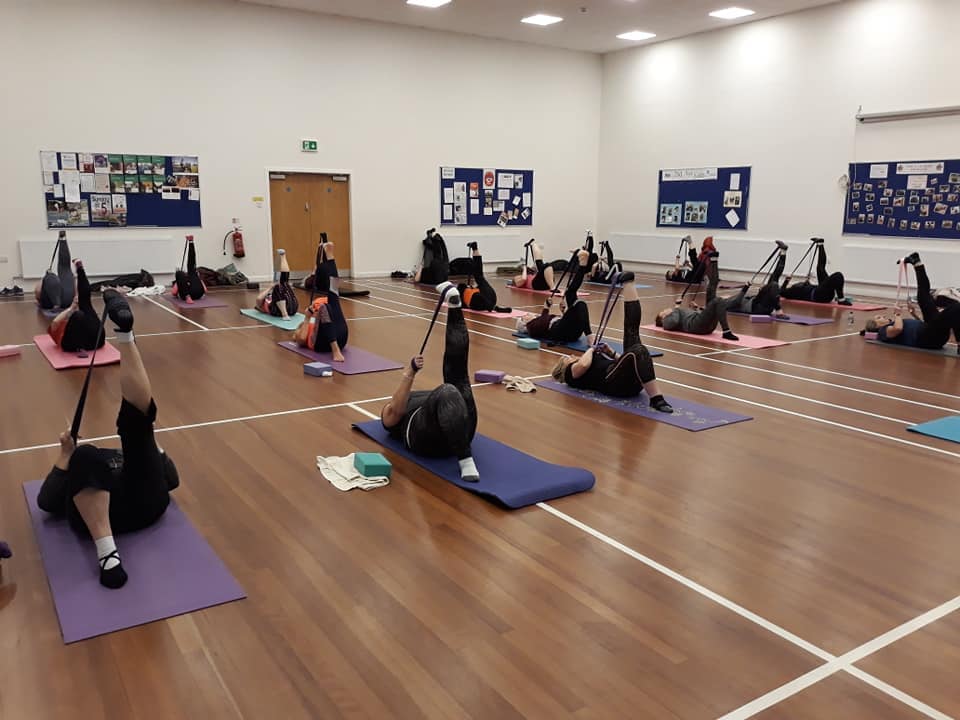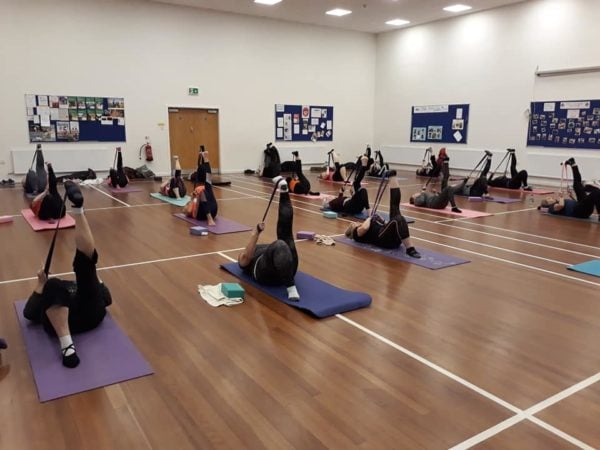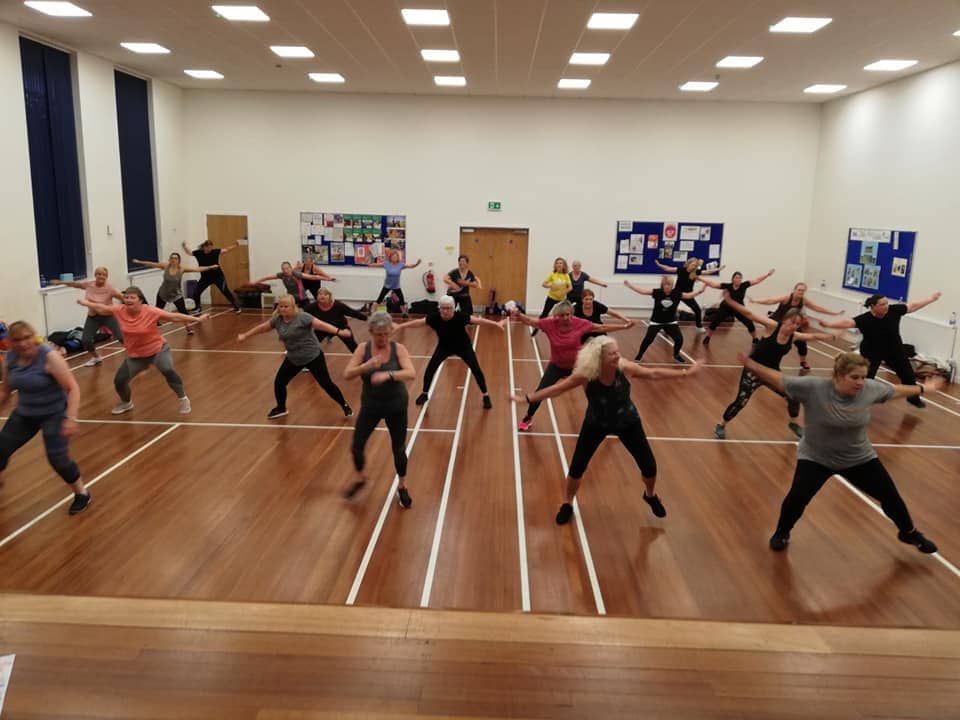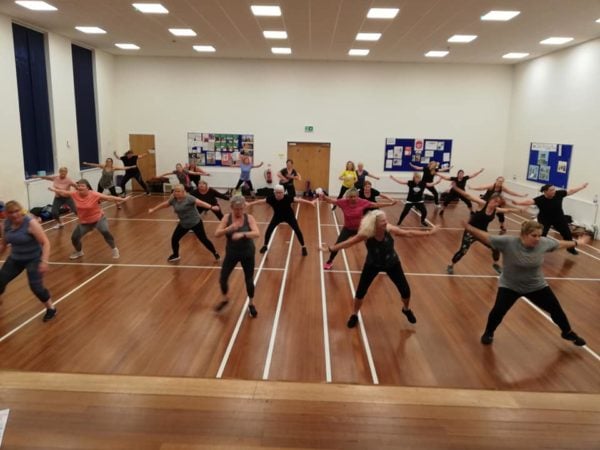 Prime is the above BUT...aimed at all women who are midlife, so as well as the workouts we talk Menopause! Everything menopause, if you're suffering from hot flushes, night sweats, low mood, anxiety, achey joints, stress, sleep disturbance plus more, then Prime is for you. We'll help you sort out your nutrition, get your confidence back, get fitter + stronger and generally feel fabulous at this very challenging time of life!
We offer various memberships, so do get in touch if you'd like to know more!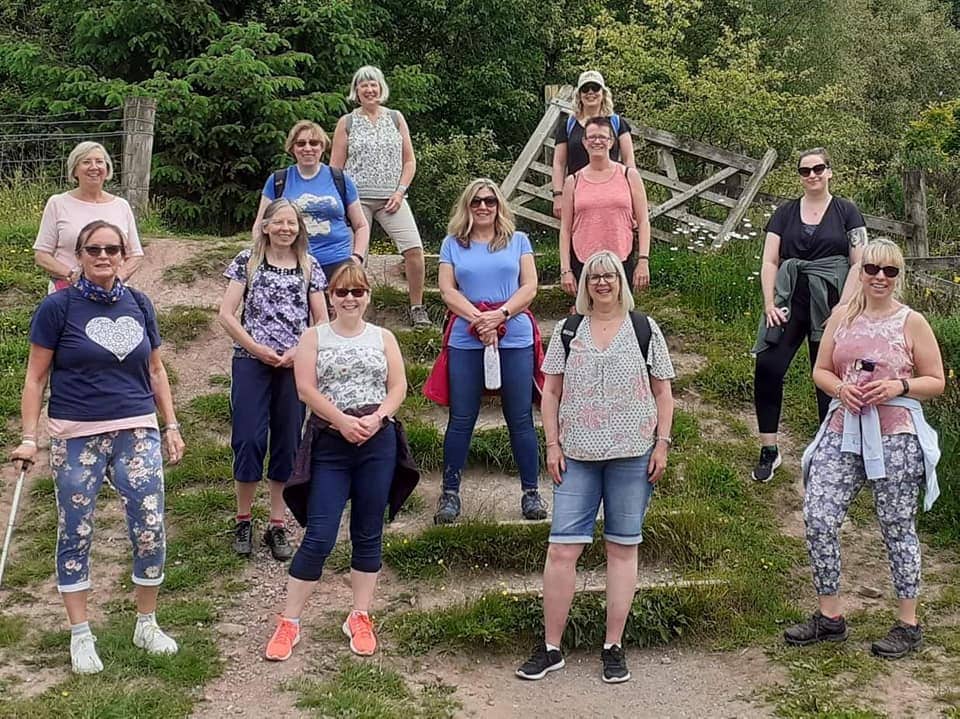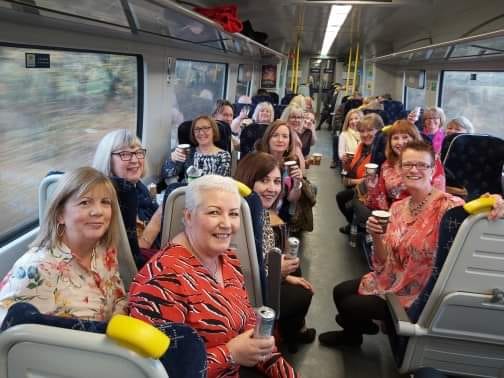 Kettleblast Ayr August 2017
Ayr Auld Kirk Old Skool Aerobics August 2017
Silver
£24 per month
Access to all online classes
Gold
£35 per month
Unlimited community classes
PLUS access to all online classes
5 Class Pass - £30
10 Class Pass - £57.50
Community Classes
Nordic Walking £5
7:30am Pure Stretch
Online
10:30am HiiT
Online
5:30pm Fitness Pilates
Online
7:30am Pure Stretch
Online
10:00am Face2Face
Sorry, no walk-ins, must pre-book
Concert Hall
South Beach, Troon, KA10 6EF
6:15pm Face2Face
Sorry, no walk-ins, must pre-book
The Salvation Army Hall
59 John Street, Ayr, KA8 0BS
7:30am Pure Stretch
Online
10:30am Aerobics
Online
6:00pm Pure Stretch
Online
7:30am Pure Stretch
Online
10:00am Face2Face
Sorry, no walk-ins, must pre-book
Salvation Army Hall
59 John Street, Ayr, KA8 0BS
6:30pm Face2Face
Sorry, no walk-ins, must pre-book
Concert Hall
South Beach, Troon, KA10 6EF
7:30am Pure Stretch
Online
9:30am Nordic Walking
Ayr Beach
Testimonials
Babs from Troon:
Glow - I joined the Group before Covid kicked in and enjoyed face to face stretch class each week then on line for many months every day until recently when Karen was able to offer face to face classes again and as well as continuing on line stretch every morning. I love Karen's teaching technique which she accompanies with informal chat which evokes many laughs. Karen is a great source of information on a myriad of subjects from health to diet and everything in between. She is very encouraging and although I haven't yet had the pleasure of enjoying any social activities, am sure they will be very enjoyable! I would happily recommend any of Glow's classes lead by Karen!
Nicola from Ayr:
I started Glow in real life classes which were very friendly & a fun way to exercise. I've moved to online classes which suit me as I'm working from home now and it's easy to do a 30 min class when it suits me. I like lots of classes, but Pure Stretch is one of my favourites as it helps me relax
Dawn from Maybole:
I have been a member of this group for 5 years now and have met some fabulous women and have become good friends of many. I now do on line classes as I'm working from home and find this fits into my lifestyle as it gives me flexibility. There is a great variety of classes, HiiT is one of my favourites along with any strength/weight type class. Karen offers such a lot of choice and there is something for everyone. Great chat, laughs, camaraderie and sisterhood! Social gatherings are often and great fun too.
Fiona from Maybole:
I joined Glow face to face classes a few years ago and found everyone very friendly. The classes are fun and Karen is so full of energy and always enthusiastic which helps to keep motivation up. During lockdown I joined the online classes, which were brilliant as I found myself trying classes I probably wouldn't have done otherwise. I've decided to stay with this for now, as I enjoy the flexibility and choice they offer. My favourite classes are HIIT; Dancerise; Pilates and Pure Stretch. Happy to say I'm a Glow girl
Gail from Coylton:
I joined Glow a few years ago. I have found fun, laughter and friendships as well as sweating my way through copious amounts of workouts. The variety of classes is amazing and since Covid kicked in, I think the online classes combined with the community classes is a great mix. From morning stretch classes as I get out of bed to strength, toning, cardio, dancersize, hiit and many other classes available. Glow is inspiring, challenging, sociable and flexible to suit my needs and its fun. I have laughed more with friends old and new, Glow is something I need in my life. Karen is an energegic and enthusiastic instructor and she is alway looking for things to include to improve our chances of success.
Helen from Ayr:
Joined Glow a few years ago now, the last 2 years were difficult with Covid however Karen managed to go online with Glow which was absolutely amazing, to travel into a new era she did an amazing job, kept us all going with our exercises still doing online as well as outdoor and indoor classes. A great way to meet new friends, love the fun and laughs we have doing the classes never a dull moment. Karen is an amazing instructor and knows how to get us moving and ensures we get a good workout whilst enjoy ourselves along the way. Love we are back indoors as well now and seeing old faces and meeting new people, keep up the good work Karen Murrie you are amazing
Anne from Prestwick:
I've been a Glow member since Karen started and just love her classes and enthusiasm. She has truly been an inspiration over lockdown when she started online classes. She was that friendly face every morning, setting me up for the day with PS. She planned varied workouts throughout the week including the lift lean program. Karens workouts are always motivating and just love her banter which usually has us all in fits of laughter. It's great now that we can also enjoy face to face classes at new venue in Ayr. The camaraderie and friendships I've made with the glow girls over the years enjoying walks, fund raisers along with classes is something I cherish. So I would highly recommend Glow to start your fitness and healthy journey lead by Karen. Give it a go.
Kate from Ayr:
I joined Glow a few years ago doing Pure Stretch to help with the aches and pains of life. Loved it from the start, then came lockdown and Karen went online, all out, she totally rose to the challenge. An amazing array of different classes each day through the week and introducing new groups like Lift Lean and now Prime too. With this Karen has moved me right out of my comfort zone to trying new challenges and bring us some very different and often hilarious workouts It's probably been the best thing for my fitness and health ever. Whilst F2F classes have started up again, I'm sticking online at present because I've got a good routine going which I know I can stick too. These classes are still fun and a laugh with Karen's lovely banter. A born communicator and motivator.